The LVX Series safety isolating transformer has been purpose built for the swimming pool industry.   Featuring a host of innovative features, the LVX Series will simplify your installation while providing your clients with quality, long lasting power supply for their underwater lighting systems.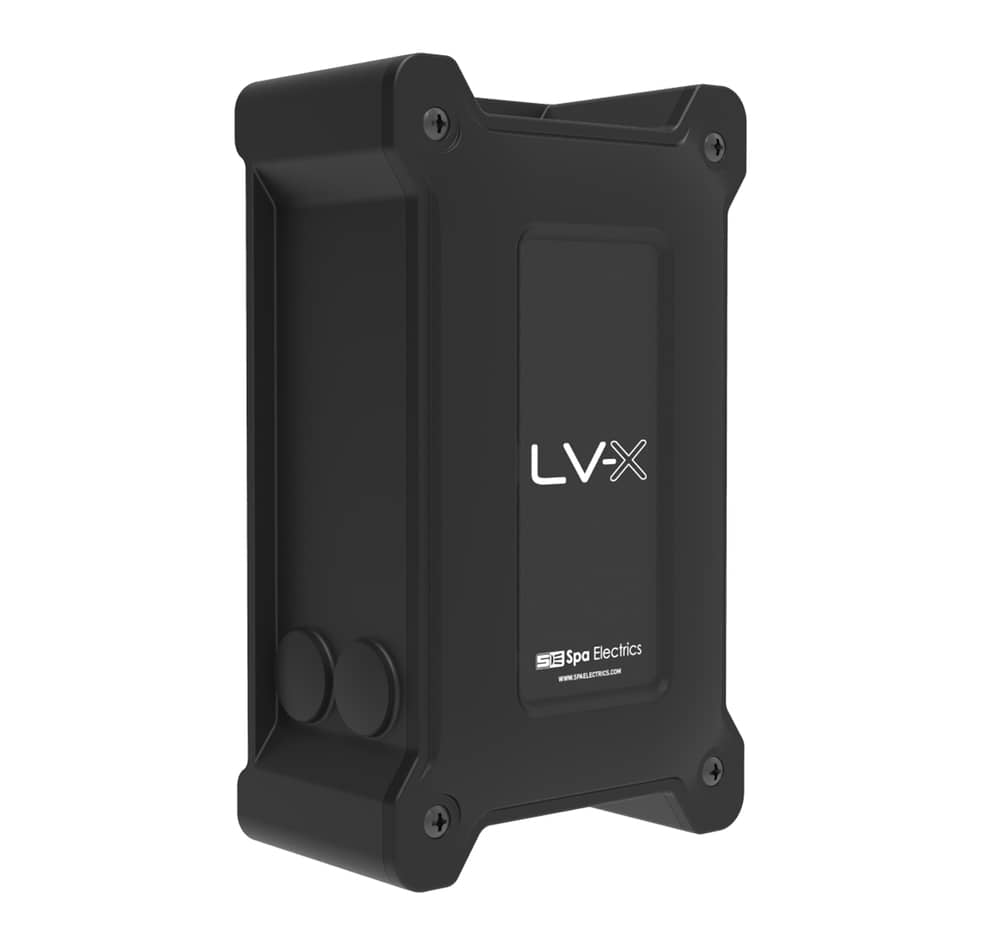 cUL & cULus Listed
High Quality Torodial coil transformer with 122/13v taps
Available in 50 and 100 watt variants
Available in Plugged and Hardwired versions
Quick Connect termination blocks included
water tight IP55 waterproof rating
3 year warranty
STANDARD FEATURES
The LVX Series innovation case design allows the unit to be installed in multiple orientations, allowing you to position the transformer to best suit the installation; minimizing the use of unsightly conduit and ensuring a clean and professional installation every time.
Combine this with large termination compartments, Dual 1/2″ and 3/4″ conduit knock-out positions and a robust and stylish case design that completes any pool installation.
High Quality
With greater efficiency and power stability than an EI coil, our high quality Toroidal coil transformer consumes less energy and lasts longer than traditional transformers
Water Tight
Never worry about moisture again. The LVX series uses the same technology as our underwater lights – guaranteeing moisture problems are a thing of the past.
Quick Connect
Complete the installation with confidence, using the latest Quick-Connect termination blocks supplied for primary and secondary connections.
Plug & Play
cUL listed 'Plug & Play' pool light transformer makes installation a breeze.  Simply plug into any GFCI protected outlet for a hassle free installation.
2 xDual 1/2″ / 3/4″ = 2 x 3/4″ PORTS
2 xDual 1/2″ / 3/4″ = 2 x 3/4″ PORTS
SWIMMING POOL & SPA LIGHTING